Our Business is Helping Business
WEDCO's mission is to promote and support businesses and the creation of employment opportunities by providing development assistance and financing.
The purpose of WEDCO's financing is to retain and create employment opportunities for area residents.  The primary criteria is the retention and/or expansion of the regional employment base, leveraging additional financial resources, and demonstration of the borrower's ability to repay.
WEDCO is a private nonprofit 501 (c)(3) regional economic development corporation serving businesses of all sizes in the New Hampshire towns of Brookfield, Effingham, Farmington, Milton, Middleton, Moultonborough, New Durham, Sandwich, Tuftonboro, Wakefield, Wolfeboro, etc.

WEDCO helps local tavern continue to grow WOLFEBORO — When the opportunity to expand his Lehner Street business was offered to Burnt Timber Tavern owner Eddie Michno, he knew some people who would be able to offer him advice and help him take the right steps forward....
read more
Meet SBA's 2022 New Hampshire Financial Services Champion Denise Roy-Palmer, Executive Director of the Wentworth Economic Development Corporation (WEDCO). Denise recently celebrated her 25th year with WEDCO. Over the course of her tenure, she has championed community...
read more

Date: Tuesday, April 12, 2022 Time: 12 – 1pm Location: Great Hall at Wolfeboro Town Hall, 84 South Main St. Wolfeboro, NH The U.S. Small Business Administration (SBA) offers a wide variety of resources and funding opportunities to assist individuals starting or...
read more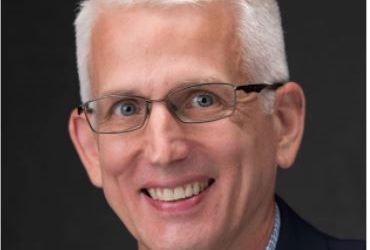 Ed Miles Mr. Miles is an accomplished Business Development professional. His diverse background includes strategic plan creation and execution in early stage private and venture funded start-ups, strategic alliance building, new market entry, product management, sales...
read more
<iframe src="https://www.facebook.com/plugins/page.php?href=https%3A%2F%2Fwww.facebook.com%2Fwedconh&tabs=timeline&width=340&height=750&small_header=true&adapt_container_width=true&hide_cover=false&show_facepile=false&appId=1435413813344694" width="340" height="750" style="border:none;overflow:hidden" scrolling="no" frameborder="0" allowTransparency="true" allow="encrypted-media"></iframe>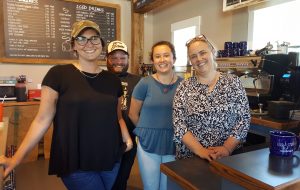 Despite running into roadblocks when it came time to obtain financing from traditional banks, Kimberly Prause, owner of the Cup and Crumb in Moultonborough, turned to Wentworth Economic Development Corporation (WEDCO).  From WEDCO, she received a $65,000 loan to work in concert with a construction loan from Meredith Village Savings Bank.
"Without WEDCO, I don't think we would have opened," Kim says, looking back. And certainly, Cup & Crumb would never have become an anchor in the newly opened Berry Pond Corner with two full-time and 12 part-time employees in summer, and 8-9 staff in winter.
Thank You to Our Partners
Our Region
WEDCO provides economic development services to the businesses and communities of Brookfield, Effingham, Farmington, Milton, Middleton, Moultonborough, New Durham, Tuftonboro, Wakefield, Wolfeboro and surrounding New Hampshire communities.