NH Small Business Development Center (SBDC) Business Advisors Available
Business Advising – NH SBDC
NH SBDC is the leading resource for business advising and education for small to medium businesses in the Granite State.  Their team of certified business advisors provides highly individualized, confidential advising at no charge to NH enterprises.  With over 120 years of management advising experience amongst the staff, NH SBDC stands ready to support your company at every stage of growth.  Whether you're just getting started, seeking capital, bringing new products to market, or improving operations, they work with you to help you achieve your goals.
WEDCO and NH SBDC's partnership provides business advising services in an ongoing basis.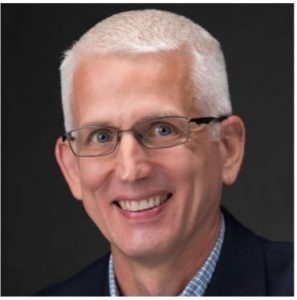 Ed Miles
is an accomplished Business Development professional. His diverse background includes strategic plan creation and execution in early stage private and venture funded start-ups, strategic alliance building, new market entry, product management, sales growth regardless of economic environment, as well as extensive request for proposal review and response experience with private and government RFP's.
Ed is the Vice President of Business Development and Strategy for a nationally recognized print service provider located in Southern New Hampshire and is also an adjunct instructor at the UNH Paul College of Business and Economics in the Business in Practice program teaching a course called Productization and Market Segmentation. Ed earned his MBA with a concentration in Quantitative Analysis and holds an undergraduate degree in Marketing. Ed is a New Hampshire native, has two adult daughters and lives in Strafford, NH with his wife Maria.
Online Courses: 
The NH SBDC offers over 20 courses online to help entrepreneurs learn about starting and building their businesses.  These can be accessed 24/7 through the website:
www.nhsbdc.org
Funded in part through a Cooperative Agreement with the U.S. Small Business Administration, the NH SBDC is an outreach program of the University of New Hampshire's Peter T. Paul College of Business and Economics, and a cooperative venture of the U.S. Small Business Administration, the State of New Hampshire Department of Business and Economic Affairs, the University of New Hampshire, and the private sector. A part of 63 SBDC programs nationwide, the NH SBDC was fully accredited in 2015 by the Association of Small Business Development Centers.
SBDC – NH Small Business Development Center provides professional, one-on-one business management advice and educational programs, at no cost, to new and existing businesses.  Small businesses are vital to our state's economic vitality; their goal is to help your business succeed.
State of NH Business Resource Center – The New Hampshire Division of Economic Development—which includes its subagencies, the NH Business Resource Center (BRC) and the International Trade Resource Center (ITRC)—acts as a single point of contact for businesses at all stages in their growth cycle. We pride ourselves on our capacity for innovation. We don't do "business as usual." Instead we take a "no bull" approach and create innovative programs and services that support businesses in New Hampshire and those thinking of relocating or expanding to the state. Other good news in this challenging economy: the majority of our programs and services are provided at no cost.
NH Community Development Finance Authority – Created in 1983, CDFA supports affordable housing and economic development activities that benefit low and moderate income citizens in New Hampshire.
CDFA administers nearly $40 million in funding resources, which includes a combination of state tax credits and federal Community Development Block Grant, Neighborhood Stabilization, and Energy Reduction Funds. We support the development of vibrant and resilient communities by providing financial resources to nonprofits, community development organizations, counties, municipalities, and for-profit businesses. These organizations, in partnership with CDFA, create affordable housing, support the formation of new jobs and help retain existing employment for low and moderate income New Hampshire residents.
NH Business Finance Authority – BFA was created to foster economic development and create employment in New Hampshire.  They accomplish these objectives by working with NH's banking, business and economic development sectors to develop and implement programs which expand and availability of credit.  Customers include manufacturers, small and medium-size businesses, health providers, and non-profit educational and cultural organizations.
Wolfeboro Area Chamber of Commerce
The FOUR SEASON GETAWAY. Our quintessential New England community is located on the Eastern shores of Lake Winnipesaukee, New Hampshire and is distinguished as "The Oldest Summer Resort in America".  Wolfeboro is a perfect destination for memorable family fun or a quiet, romantic escape in any season.  The area features a fabulous selection of year-round accommodations, shopping and dining.  Wolfeboro is known for many exciting special events and a variety of attractions.  http://www.wolfeborochamber.com/
The Wolfeboro Area Chamber of Commerce includes the towns of Alton, Brookfield, New Durham, Holderness, Melvin Village, Middleton, Mirror Lake, Moultonborough, Tuftonboro & Wolfeboro.
Greater Wakefield Chamber of Commerce
Incorporated in 1774, just two years before the revolutionary war, Wakefield is made up of 4 villages Sanbornville, East Wakefield, North Wakefield and Union Village. Neighboring businesses in the Towns of Brookfield and Milton Mills are also actively involved and members of the Wakefield Chamber of Commerce. http://greaterwakefieldchamber.org/
Greater Ossipee Area Chamber of Commerce
Discover for yourself the gateway to your own four-season paradise, nestled between the beautiful Ossipee Mountain range and crystal clear lakes and rivers. Spring and summer boast of many activities including hiking, biking, horseback riding, swimming, boating, canoeing, water sports, fishing, golf and tennis. Enjoy berry picking, traditional "Old Home Week" celebrations, our delightful Farmers Markets and fairs or just recline in a hammock reading a book; right outside your doorstep. If you love to shop, there is no better place than right here. Our quaint towns and villages boast over 100 specialty shops nestled in historic storefronts and charming Victorian-style homes. With each new season, our local merchants fill their shops with exclusive treasures from local artisans and all over the world and just up the road you'll find a wonderland of Outlet shopping as well.  http://www.ossipeevalley.org/
Get In Touch
Get In Touch
Address
PO Box 641, 15 Varney Road, Wolfeboro, NH 03894