Our Business is Helping Business
WEDCO's mission is to promote and support businesses and the creation of employment opportunities by providing development assistance and financing.
The purpose of WEDCO's financing is to retain and create employment opportunities for area residents.  The primary criteria is the retention and/or expansion of the regional employment base, leveraging additional financial resources, and demonstration of the borrower's ability to repay.
WEDCO is a private nonprofit 501 (c)(3) regional economic development corporation serving businesses of all sizes in the New Hampshire towns of Brookfield, Effingham, Farmington, Milton, Middleton, Moultonborough, New Durham, Sandwich, Tuftonboro, Wakefield, Wolfeboro, etc.

WOLFEBORO — Sometimes, making a dream come true can be a community effort. For Phyllis MacDonald, Décor Fleurish is the culmination of a dream she's had for a long time and along the way, she received a nice helping hand from the Wentworth Economic Development...
read more
WEDCO services right on target for Center Ossipee firearms business OSSIPEE — On a dreary Friday morning, a customer walked into SiroTac LLC looking for some ammunition. If anyone has shopped for ammunition lately, you might have noticed that it is relatively hard to...
read more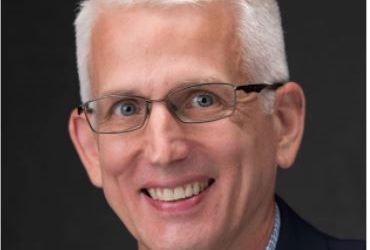 Ed Miles Mr. Miles is an accomplished Business Development professional. His diverse background includes strategic plan creation and execution in early stage private and venture funded start-ups, strategic alliance building, new market entry, product management, sales...
read more
NH Department of Labor - Labor Law Training Seminar Join us for an overview from: Steven McKinney from U.S. DOL As a small business employer, you need to know the rules and regulations of the Fair Labor Standards Act (FLSA). The U.S. Department of Labor...
read more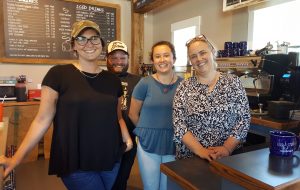 Despite running into roadblocks when it came time to obtain financing from traditional banks, Kimberly Prause, owner of the Cup and Crumb in Moultonborough, turned to Wentworth Economic Development Corporation (WEDCO).  From WEDCO, she received a $65,000 loan to work in concert with a construction loan from Meredith Village Savings Bank.
"Without WEDCO, I don't think we would have opened," Kim says, looking back. And certainly, Cup & Crumb would never have become an anchor in the newly opened Berry Pond Corner with two full-time and 12 part-time employees in summer, and 8-9 staff in winter.
Thank You to Our Partners
Our Region
WEDCO provides economic development services to the businesses and communities of Brookfield, Effingham, Farmington, Milton, Middleton, Moultonborough, New Durham, Tuftonboro, Wakefield, Wolfeboro and surrounding New Hampshire communities.