Burnt Timber Tavern expands into new space
WEDCO helps local tavern continue to grow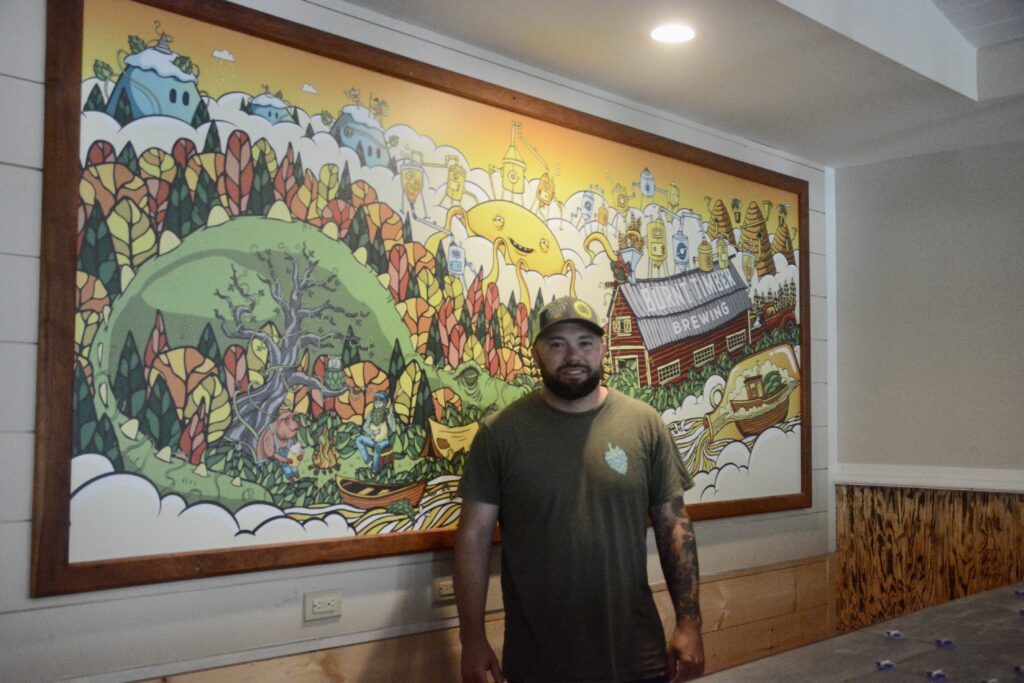 WOLFEBORO — When the opportunity to expand his Lehner Street business was offered to Burnt Timber Tavern owner Eddie Michno, he knew some people who would be able to offer him advice and help him take the right steps forward.
He turned to the Wentworth Economic Development Corporation (WEDCO), as he had in the past when Burnt Timber Tavern was first beginning.
"I had utilized WEDCO before and they offered me so many different options," Michno said. "They put me in touch with people in the region, like business advisors and other small business owners. "And I got a small equipment loan through WEDCO to keep up with the demand," he continued.  "I went to talk to Denise (Roy-Palmer, WEDCO's Executive Director) before I went to any of the banks. She's a great sounding board."
Roy-Palmer told Michno that if purchasing the building that Burnt Timber Tavern was located in was something he could do, it made sense to do it and expand the business into the space next door, which was formerly occupied by Mise En Place. "Having all these people helping me with my business, it has made the entire process much
easier," Michno stated.
As a small business owner, Michno also pointed out that he appreciated working with WEDCO and the New Hampshire Small Business Development Center for taking courses and learning about the options out there. WEDCO also set him up with a grant that allowed him to hire an accountant to help put the finances in order a few years earlier.
"In the long term, that made it so I was able to buy the building," he said. "WEDCO is pleased to have the opportunity once again assist Burnt Timber in the next expansion phase," said Roy-Palmer. "Growing local business — and the jobs that come with that growth — is what WEDCO is all about. WEDCO takes great pride in recognizing the success of its clients and all of the various initiatives we participate in — all to the benefit of stimulating economic development in the region."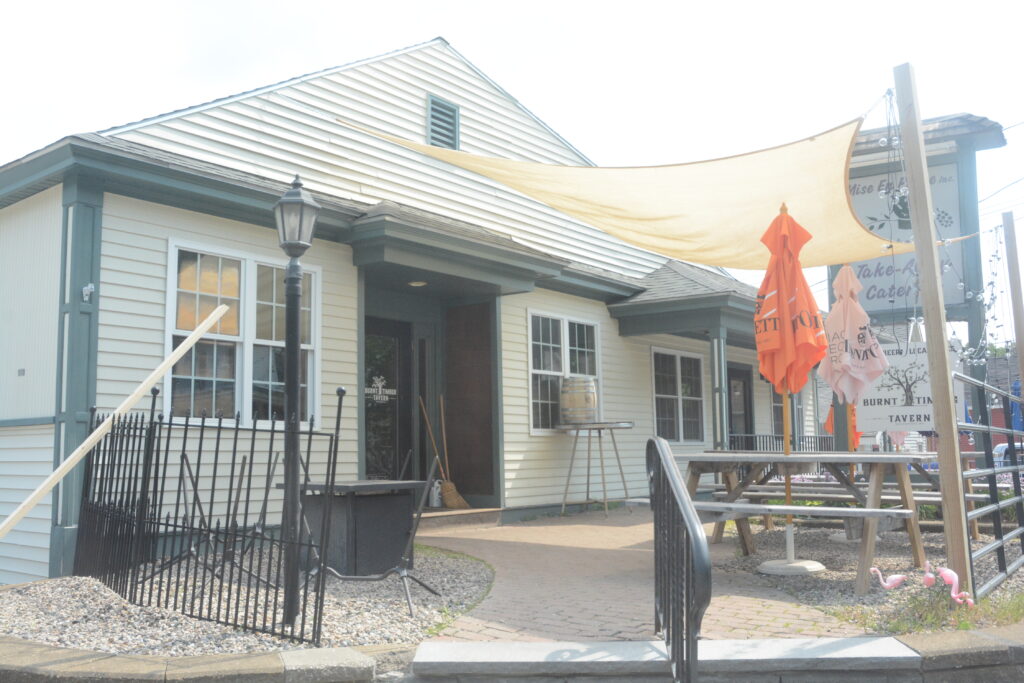 Burnt Timber began in 2015 as a brewery in the home that Michno shares with his wife, Mara, and their children and it expanded over the next few years, eventually leading to the couple starting the tavern on Lehner Street in 2017. The tavern's focus has been on making beers and food with local ingredients. They ferment their own veggies, salt cure their meats and smoke over applewood.
With the expansion into the space next door, Burnt Timber now have a bigger kitchen at their disposal, which should allow them to keep up with demand. "We're just trying to keep up with demand and maybe be able to offer a little more," said Michno. "We did well last summer for the size of our kitchen, but we make strategic menu decisions.
"We chose things that still represent us and what we want to do but wouldn't take 45 minutes-plus to get food out to people," he continued. "So, we're going to try to stay within reason." He said they still plan to do all their fermenting, smoking and salt curing, but now they can do it more efficiently and on a larger scale. "We want to be proud of all the food that comes out of this kitchen," he said, noting they have started doing charcuterie using vegetables that they find at the local farmers' markets, which they pickle, ferment and add to the menu when it is ready.
Additionally, the extra space has also given Michno more room in the brewery in the basement, as much of the overflow kitchen supplies occupied room in the brewery and now wouldn't be in the way. "I'm looking forward to getting back in the brewery," he said. "Maybe I can get some more barrels in there."
However, the decision to purchase the property wasn't taken lightly, despite the many advantages it had for the Burnt Timber Tavern. "When the building came up for sale, you talk to your business advisor, your lawyer, your accountant, but it seems pretty scary," Michno said, noting that the space he needs for the brewery would be hard to replicate in another building. So, after speaking with all of the above people and WEDCO, it became obvious that it was the right decision.
The purpose of WEDCO's financing is to retain and create employment opportunities for area residents. The primary criteria are the retention and/or expansion of the regional employment base, leveraging additional financial resources, and demonstration of the borrower's ability to repay, according to Roy-Palmer.
Burnt Timber Tavern opened up the expanded space the first week in June, with Michno noting that he plans to put in a sliding door between the new and old space to allow for private events. They are also hoping to turn the old kitchen area into more seating in the near future, but for now are concentrating on getting everything on track in the new space.
Additionally, with the purchase there is now more outside seating available for the upcoming warm summer months. "Hopefully this gets people who haven't been here before to come out," Michno said. "But we're going to stay in our lane."
Those interested in Burnt Timber Tavern can stop by at 96 Lehner St. in Wolfeboro or they can visit burnttimbertavern.com.